LADCO employees are motivated by difficult technical problems, and by improving public health and the environment.
LADCO is staffed by atmospheric scientists with expertise in modeling, monitoring, and analysis of air pollution. We strive to be the primary hub of technical information on air quality and air pollution modeling for the states and stakeholders in our region.
The LADCO Executive Office is located outside of Chicago in Hillside, IL. We also have regional staff located at some of the air agencies in our region.
---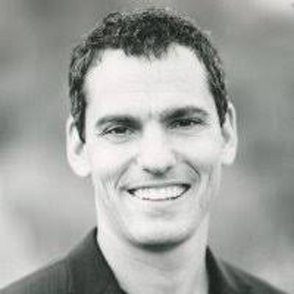 Zac Adelman
Executive Director
P: 847-720-7880
@: adelman@ladco.org
Mr. Zac Adelman has been the Executive Director of the Lake Michigan Air Directors Consortium since September 2017. He has 15+ years of experience with regional to global scale emissions and air quality modeling.  Zac earned M.S. and B.S.P.H. degrees from the UNC Department of Environmental Sciences and Engineering. Learn more about Zac…
---
Mark Janssen
Emissions Director/System Administrator
P: 847-720-7882
@: janssen@ladco.org
Mark Janssen has been the Emissions Director at LADCO for 25+ years. He helped implement the first emissions models at LADCO for the 1991 LMOS project, was a lead emissions inventory developer for the Ozone Transport Assessment Group (OTAG) in the mid-90's, and was the lead emissions modeler for LADCO's Round I Regional Haze planning process in the early 2000's. He received his BS in Geography from the University of Wisconsin – Madison. Learn More about Mark…
---
Angela Dickens, Ph.D.
Data Scientist
P: 847-720-7883
@: dickens@ladco.org
Dr. Angie Dickens has been the LADCO data scientist since October 2020. Prior to that, she worked as an air policy analyst with the Wisconsin Department of Natural Resources. She also served in the U.S. EPA's Office of Transportation and Air Quality as a science policy fellow and at Mount Holyoke College as an assistant professor of environmental chemistry. She has a Ph.D. from the University of Washington and a B.A. from Carleton College, both in chemistry. Learn more about Angie…

---
Tsengel Nergui, Ph.D.
Atmospheric Modeler
P: 847-720-7881
@: nergui@ladco.org
Tsengel Nergui has been the atmospheric modeler at the LADCO since January 2018. She earned a Ph.D. in Engineering Sciences from the Washington State University. Her dissertation research focused on understanding the impacts of weather and climate variability on Nitrogen deposition. She holds both M.S. and B.S. degrees in Meteorology from the National University of Mongolia, with emphasis on synoptic meteorology and numerical weather forecasting. Learn more about Tsengel…

---
Catherine Heath
Office Manager
P: 847-720-7880
@: heath@ladco.org
Catherine Heath joined the LADCO team in October 2017 as the Office Manager.  She has 25+ years experience in office administration, human resources, owned her own business in Michigan, and has an Associate's Degree in Business Management.
Catherine enjoys the day to day office duties, supporting the staff, as well as coordinating and managing travel and events.